google.com, pub-2484077384749308, DIRECT, f08c47fec0942fa0
6ed1ba6c68857ffbe0979a2a159fd13c630d3d1d8c4460802b
Hi! I'm Noreen, wife, mother of two amazing, almost grown, daughters, content creator, cook, baker and sister in Christ. Welcome to my Kitchen! I hope you stick around, enjoy the recipes and share them with those you love!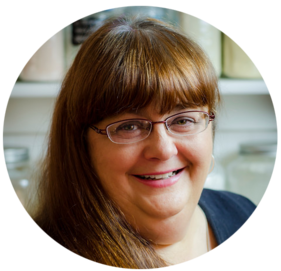 WELCOME TO MY KITCHEN! I COOK REAL FOOD FOR REAL PEOPLE LIKE YOUR MOM OR YOUR GRANDMA DID BECAUSE THAT IS HOW I LEARNED FROM MY PASTRY CHEF MOM AND FANTASTIC, OLD WORLD GRANDMOTHERS!IF YOU ARE HERE FOR THE FIRST TIME, I INVITE YOU TO HAVE A LOOK AROUND AND EXPLORE SOME OF MY QUICK, EASY TO UNDERSTAND AND DELICIOUS RECIPES! COME SPEND SOME TIME WITH ME AND MY FAMILY LEARNING HOW TO COOK, PURE, WHOLESOME FOOD! I HOPE YOU TRY THESE RECIPES AND I HOPE YOU LOVE THEM! HAPPY EATING!
RECIPES BEGINNING WITH "c"
Click on a recipe to pull up a printable version!
Cannoli Trifle
Cantina Style Salsa
Caprese Pasta Salad
Caramel Apple Pie Rice Cereal Bars
Caramel Pecan Danish Ring
Caramel Sauce
​Caramelized Onion Dip
Carne Asada for Tacos



Carne Asada Marinade
Carnitas, Pressure Cooker
Carnitas Seasoning Blend
Carnival Style Funnel Cakes
Carolina Roast ~Pressure Cooker
Carrot Cake


Cast Iron Pan Seared Steaks
Catalina Salad Dressing
Cauliflower with Buttered Breadcrumb

Cheesecake Pops
Cheese Sauce Low Carb/Keto Friendly
Cheesy Ancho Chicken Skillet
Cheesy Chicken Florentine Roll Up

Cheesy Garlic Biscuits
Cheesy Meatball pasta Bake
Cherry Berry Cranberry Sauce

Cherry Chocolate chunk ice cream
Cherry Pastry Filling
Chewy Granola Bars
Chick-Fil-A Copycat Sauces
Chicken and apple sausage

Chicken and Dumplings
Chicken and Pumpkin Chili
Chicken and sausage gumbo (slow cooker)
Chicken and Stuffing Casserole, Budget Buster Bulk Cooking
Chicken Fried Steak Fingers
​

Chicken Deluxe 
Chicken Divan
Chicken Fried Rice
Chicken Meatballs, Low Carb


Chicken, Oven Fried Drumsticks
Chicken Pantry Pasta
Chicken Parm Burgers
Chicken Primavera
Chicken Rigatoni
Chicken Pecan Salad, Grilled 
Chicken Sausage Fettuccine Alfredo Skillet
Chicken Scampi
​

Chicken Soup, Homemade
Chicken Spaghetti
Chicken Stroganoff
Chicken Teriyaki Stir Fry
Chicken Taco Bake
Chicken Tortilla Soup: Pressure Cooker
Chicken,Truffle Roasted
Chile Colorado Red Chile Sauce

Chiles Rellenos Casserole Low Carb Keto Friendly

Chili Lime Seasoning, 3 Ingredient

Chili Spaghetti Leftover Makeover

Chipoltle BBQ Sauce
Chipotle Mayo, Quick


Cilantro, Lime, Ginger Vinaigrette
Cilantro & Lime Marinated Chicken
Cilantro Lime Rice Chipotle Copycat

Cinnamon Rolls, Easy Yeast Dough

Cinnamon Vanilla Candied Pecans

Choc Covered Strawberry
Choc/Rasp Creamcisles
Chocolate Buttercream
Chocolate Cake Recipe
Chocolate Caramel Dip
Chocolate Chip Lunchbox Cookies
Chocolate Coconut Birds Nests
Chocolate Hazelnut Mousse
Chocolate Mayo Cake
Chocolate Orange Meringue Kisses
Chocolate Pots Du Creme
Chocolate Snack'n Cake 
Chocolate Syrup, Homemade
Chocolate Truffles
Chunky Apple Cake
Chunky Applesauce Muffin
Cider Glazed Pork Loin Chops
Cinnamon Butter
Cinnamon Swirl Bread
Classic Caesar Dressing
Classic Greek Vinaigrette
Classic Slow Cooked Pot Roast
Classic Vinaigrette Dressing
Cocktail Sauce - Old School
Cocoa Fudge Frosting
Coconut Buttercream
Coconut Cake
Coconut Cream Pops
Coconut Cupcakes
Coconut Pecan Frosting
Coconut Rice
Coffee Cookies & Cream No Churn Ice Cream

Cold Thai Noodle Salad
Cold Peanut & Sesame Zucchini Noodle Salad
Colonial Corn Relish
Colonial Spoonbread
Crab and Seafood Boil Seasoning

Cranberry Apple and Chicken Dinner Salad

Cranberry Orange Scones
Cranberry Pecan Sweet Potato Rolls
Cranberry Relish, Fresh
Cranberry Sauce Bread
Cream of Asparagus Soup
Cream of Celery Soup

Cream Cheese Caramel Dip
Cream Cheese Danish Ring
Cream Cheese Flan
Cream Cheese Frosting
Cream Cheese Pie Crust
Cream of Mushroom Soup
Creamed Chicken, Classic
Creamed Corn Bread Pudding
Creamed Corn, Southern Style
Creamed Pearl Onions
Cream Puff Dough/Classic Choux Pastry
Creamed Spinach
Creamsicle Smoothie
Creamy Chicken & Rice Bake
Creamy Chicken Ranch Sandwiches
Creamy Chipoltle Sauce
Creamy Cilantro LIme Dip
Creamy Hungarian Cucumber Salad
Creamy Lemon Pepper Chicken
Creamy Salsa Dressing
Creamy Tomato Orzo with Spinach
Creamy Scalloped Sweet Potatoes
Creamy Vanilla Eggnog Latte Mix in a Jar

Crispy Onion Strings
Crock Pot Kalua Pork
Crock Pot Pepper Steak
Crock Pot Rice Pudding
Crock Pot Salsa Chicken
Cucumber Tomato Salad
Curry chix stuffed Peppers
Curry Powder Blend






google.com, pub-2484077384749308, DIRECT, f08c47fec0942fa0 [3:28]